Personally, I'm an android user and have never really owned an iPhone due to my own preference. I find androids more easier to use with better options and features; but in the end, that's my personal preference. I know that some people prefer Apple because it's user friendly and layouts are basic. Android also have a larger range of phones that use the android system, which means more competition within the android market.
Previously, android had it's own app store but has now changed to 'google play' by teaming up with Google which allows one google account to link with the Google Play store as well as other social media accounts, YouTube etc; making it quite convenient to users. Apple on the other hand only uses features linked to the IOS systems such as iCloud (which honestly, is so difficult to use compared to the SkyDrive on Android- everything gets lost up in the clouds).
The question whether android or apple is better has been addressed repeatedly but I believe the answer to the great debate; whether android or apple is better, is that is all comes down to what you prefer and which system, whether IOS or android suits you better.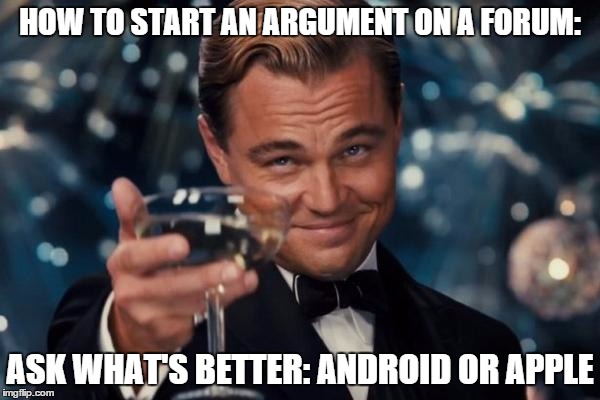 References:
Nield. D, 2015, IOS vs Android: The 2015 Edition, http://fieldguide.gizmodo.com/ios-vs-android-the-2015-edition-1700461435 visited 13/10